Woodburn
503-498-5476
503-498-5810 Fax
1320 Meridian Drive
Woodburn, OR 97071
---
Therapists
---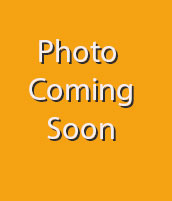 Amanda Genus, LCSW
I hold a Master's Degree in Social Work and a Bachelor's Degree in Psychology from Portland State University. I am a multi-cultural therapist and a trauma-informed practitioner. I work with children, adolescents, and families in the office and in the community. I use a holistic client-centered, strength-based, and collaborative approach to therapy. I value the use of expressive therapies such as music, dance, poetry and art. I strive to provide a therapeutic environment uniquely tailored for every individual.
Amanda can see clients with the following insurance:
OHP, Health Share of Oregon

---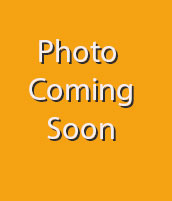 Michael Revell, LPC Intern
Supervisor: Kathryn Nicholas
He/Him/His
I work with individuals to help facilitate change in ways that they agree is going to be most useful. My goal is to provide you an opportunity for growth – whether that is to feel better emotionally, develop as a person, and/or address issues in relationships. Believing strongly in human resiliency and the value of being understood, I integrate principles and techniques from Acceptance and Commitment Therapy, Existential theories, and Cognitive Behavioral Therapy. Your experience is unique to you and is connected to societal systems, cultural family background, and gender expectations. In listening openly and carefully to your experience and to accept you as you are, I hope to provide an environment that fosters open and honest communication. Coming to therapy is hard work and I want to acknowledge the effort, time, and resilience that it takes for you to commit yourself to therapy.
Experience working with individuals living with depression, anxiety, OCD, difficulty coping with past traumas, relationship issues, grief, motivational struggles, and sleep difficulties
Michael can see clients with the following insurance:
OHP, PacificSource
---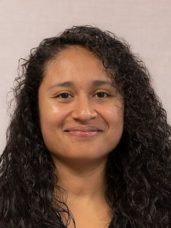 Saraí Rivas, MSW, CSWA
I am a bilingual (Spanish/English) therapist and I work with children and youth from two years old through adulthood. I believe that an individual is greatly affected by their upbringing and by their family and the multiple and various systems that they are a part of and interact with. In my work I take a family systems approach to support the individual understand their experiences in a bigger context. The approaches that I most commonly use are narrative therapy, cognitive behavioral therapy (CBT), dialectical behavioral therapy (DBT), and Motivational Interviewing (MI).
Saraí can see clients with the following insurance:
OHP

---